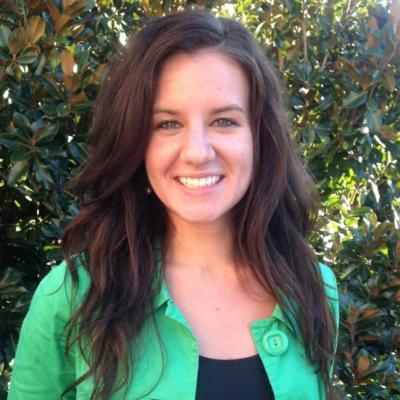 Contact Info
Office:
358 Brooks Hall and 405 Biological Sciences
Office Hours:
sage.uga.edu
Originally from Rome, Georgia, Ms. Chera Jo Watts has been advising students majoring in the biological sciences in Franklin College since the summer of 2014. Chera has a B.S. in Psychology from The University of Georgia, with a minor in Child and Development, and her experience at the institution spans over 10 years in a variety of capacities. She lives in Rutherford Hall with her son, Cooper, and serves as the Academic Advisor in Residence to the Franklin Residential College where she mentors students and leads the Franklin Residential College Advisory Council. In addition, she is a member of the Franklin College Graduation Certification Office working with the biology, Germanic & Slavic Languages, and classics programs of study. The population of students with whom Chera meets for academic advising appointments are those students majoring in either cellular biology or plant biology.
Her previous experience includes working as a staff member for the lower division Office of Academic Advising as well as the Graduation Certification Office in Franklin College of Arts & Sciences at The University of Georgia. Additionally, she has experience as a corporate recruiter in human resources for the Marriott Shoals Hotel & Spa in Florence, Alabama.
In addition to advising students on course requirements for their degree, Chera enjoys coaching students on ways to approach faculty to secure undergraduate research positions, discussing potential professional school opportunities, and providing career counseling support. During the Fall 2015, she co-facilitated a workshop about undergraduate research at the Academic Advising Coordinating Council Fall Advisor Workshop with Dr. Mark Farmer, Division Chair of Biological Sciences. She regularly facilitates interactive workshops for students wishing to secure undergraduate research positions who need assistance. Additionally, with the help of the UGA Career Center, Chera presents workshops to students about various careers they can obtain with a science degree, as well as related experiences they can participate in during their collegiate years. She routinely facilitates new student programming for the population of students that she advises. As a former first-generation college student, Chera especially enjoys working with students who are the first in their family to go to college.
When not working, Chera enjoys chasing around her son (Cooper), reading, hiking, gardening, and any type of exercise.