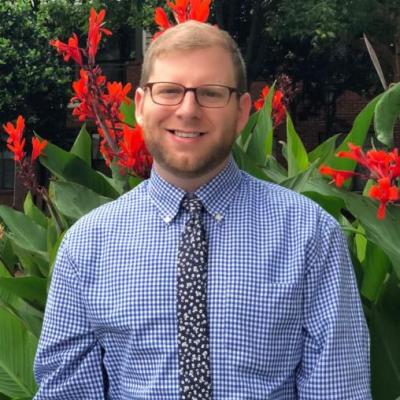 Contact Info
Office:
405 Biological Sciences
Office Hours:
sage.uga.edu
Bobby Pelts advises upper division Biology majors in the Biological Sciences Building. He earned a B.A. in English and Spanish from the University of Mississippi and an M.A. in English from the university of Mississippi, specializing in medieval literature.
Before joining the Franklin College and Biology advising teams, Bobby taught English composition and literature at the University of Mississippi, the University of Alabama, Georgia State University Perimeter College, and Atlanta Technical College.
In his free time, Bobby enjoys playing with his dogs, hiking, and reading.