Photo: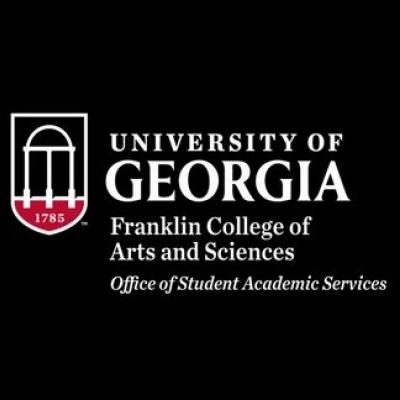 Contact Info
Office Hours:
sage.uga.edu
Ashley King joined the Franklin College advising group in 2011 and advises students majoring in Biological and Physical sciences, Psychology, Mathematics, Statistics, and Computer Science in Brooks Hall. She also coordinates and advises all dual enrollment high school students at UGA.
Mrs. King completed a BS degree in Psychology from Kennesaw State University in 2005, with an area of interest in neuropsychology and anatomy. She has completed numerous continuing education classes on advising, and earned her Certificate in Academic Advising through the UGA department of Training and Development. Prior to joining the Franklin College, Mrs. King was an advisor in the Terry College since 2006.
In addition to her job as an academic advisor, Mrs. King is also a professional baker and cake decorator, and owner of "Classic City Confections", which specializes in high end cakes and French pâtissière.