Photo: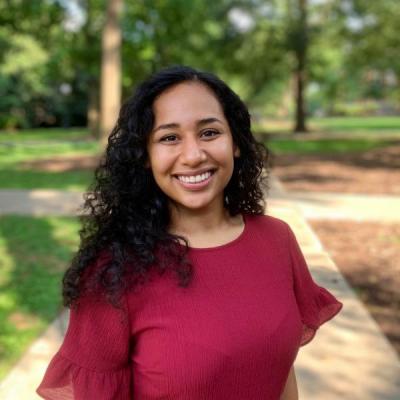 Contact Info
Office:
214 Biological Sciences
Office Hours:
sage.uga.edu
Yadira is an undergraduate advisor for the Biology and Microbiology departments at UGA. Originally from Marietta, GA, she is a Franklin College/Mary Frances Early College of Education alum, and holds both an AB in Spanish and a BSED in World Language Education. She is also currently working towards becoming a Double Dawg, with an MA in Spanish Literature. 
Prior to joining the advising world at UGA in June of 2019, Yadira also served as a TA for undergraduate Spanish courses. As a Franklin College advisor, she hopes to encourage students to explore the many options and opportunities to grow and learn offered at UGA.